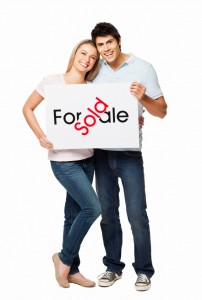 Lisa, The staging looks AMAZING! Thank you so much for the great work. We listed on Tuesday and got an offer on Saturday! What a big relief. Thank you again–I know you and Randy made this happen for us! – Cyndee & Mark, Homeowners
Wow, it was great doing business with you! My only regret is that I didn't hire you sooner to stage our home in Oak Brook. You were so responsive and pleasant to work with. As you know, we owned the home for two years – trying to rent or sell it. In less than two months we had multiple interested parties to rent and/or purchase. Your staging made all the difference! Thank you so much. I have and will continue to recommend you to others! – John, Real Estate Investor
Lisa, that's one of the more remarkable transformations I've seen in a house–to see what you've done with that family room just outstanding! You sold the clients on what you were doing–it's fantastic! Thanks again, you did a super job! – Chris, RE/MAX
We are very happy to have sold and know that it was all due to your staging. We can't thank you enough! I know that I will definitely be using you again in the future and will suggest you to anyone who is having trouble selling. Thank you again! – Mariann, Home Equity Savers, Ltd.
Lisa, thank you very much for staging my mother's condo. I genuinely believe your consulting & staging services played a significant role in obtaining a prompt offer. I'm impressed with your professionalism and value-adding services and would highly recommend you to others considering staging! – Ed, Son of Homeowner
Lisa, I'm a RE/MAX agent that sold the home you staged in Vila Park. When asked, my buyers said the staging made the difference and was one of the reasons they fell in love with the house! – Stella, RE/MAX
We love what you did with our place! This move for us is temporary but we will DEFINITELY call you for help decorating our next house. – Tammy, Homeowner
Keep up the good work Lisa–the houses look great and my clients are enjoying working with you! I know that having them staged definitely helps sell them faster! – Craig, RE/MAX
You did a great job–the places looks lovely! If anyone needs a stager, we'll definitely recommend you! – Frieda, Homeowner
Hi Lisa, I just had to tell you we got a contract on this yesterday. That's one you can brag about—sold in 7 days! Thanks again. – Carol, Coldwell-Banker
Lisa, WOW! What a difference staging makes. Your suggestions prior to and during our rehabs have been invaluable. You have such a good eye for making/creating the most out of any space, big or small, to give a potential buyer the vision of what a space can truly be. It's a culmination of the little things in addition to your attention to detail that we are so happy to have found you and your staging business, not to mention that our wallets want to thank you too! – Craig & Ross, The LGR Group
Lisa–it looks awesome! I mean really, really nice compared to when I first went through there to do the evaluation a few months back. Great job–thank you very much for all of your help! – Randy, RE/MAX
Lisa–I'm very pleased with the way you staged the home & would highly recommend you to others. Thanks for all of your hard work! – Eli, Real Estate Investor
This place is incredible–you've done an outstanding job–it's beautiful! – Julie, Homeowner
Your recommendations made such a dramatic improvement that even our real estate agent was impressed with the results! Thank you for your excellent services! – Martin & Carol, Homeowners

Get in touch to schedule an appointment today or give us a call at 630.640.5494.